The cannabis industry has seen a whirlwind of changes in the past few years. From state legislation to marketing restrictions to COVID-19 regulations, dispensaries have been in stormy waters to keep their doors open.
At Fine Fettle, we recognize that price and quality of products are deciding factors for our customers. But it's the caliber of customer service we provide that stands out.
Our dispensaries prioritize an in-store and online experience that best serves you at every touch point. We value your stories, suggestions, and questions so we can continue to give you the most valuable content and product selection.
We regularly survey and review our customers to measure our performance and do better with every interaction. With locations in Connecticut and Massachusetts, we get fascinating insights into your preferences.
Here's what we found from our 2021 customer survey:
Why do people use cannabis?
Cannabis has been used for millennia around the world for a number of reasons, ranging from medical reasons like managing pain, to recreational reasons like relaxation. In our personal experience as professionals in the cannabis industry, we find that many people use cannabis for both.
The use of cannabis has been increasing since the 1960s, and there's no denying it's a powerful plant. More and more customers are taking charge of their own health and wellness by using cannabis.
We found that as Fine Fettle customers, your top five reasons for consuming are to help with:
Energy / Focus
Among these were other written-in answers, such as PTSD, appetite, and more.
What are the most popular ways to consume cannabis?
There was a time when there were very few options available to consumers in the legal cannabis industry. Those days are long gone.
With a wide array of product forms, flavors, and consumption methods to choose from, some stand out from the rest. To be expected, flower is and has always been the most popular way to consume, but you may be surprised to learn what follows.
Here are the most popular consumption methods among Fine Fettle customers: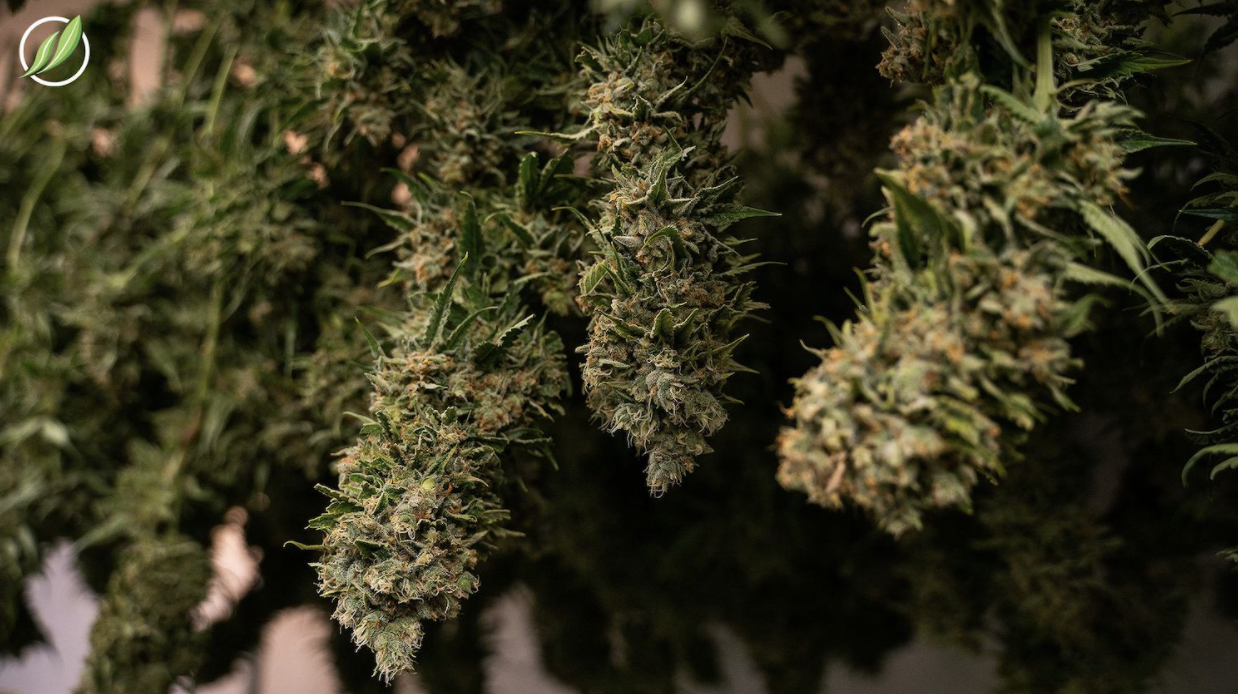 What concerns do people have about cannabis?
According to Forbes, most primary care physicians lack knowledge of medicinal cannabis. In fact, 65% say they've been asked about medical cannabis as a treatment for chronic pain but were unable to answer their patients' questions.
While cannabis remains federally illegal, there's going to be a knowledge gap that medical professionals have about the plant, unless they specialize in this industry. That's where cannabis experts like us and our highly-trained budtenders come in.
At Fine Fettle, we have extensive product knowledge that makes us uniquely qualified to ease your concerns and explain any effects that you're curious about. For instance, some strains of cannabis may produce a more energized and focused feeling, while others may calm your body.
When you're experimenting with new products or trying cannabis for the first time, the differences in effects can be overwhelming. They might even make you worry that something's wrong.
According to our surveyed customers, the top concerns about using cannabis are:
Health
Tolerance
Paranoia
Productivity
Social Anxiety
Many responses asked specific questions, such as:
What are the benefits of cannabis vs. pharmaceuticals?
Edibles vs. Vapes?
What do you do if you get too high?
These are all understandable questions to have, no matter how experienced you are with cannabis. Explore our blog to find answers or talk to our in-store staff at a Fine Fettle dispensary near you.
Have questions about using cannabis? Talk to Fine Fettle!
As a premier cannabis dispensary, we put you first. We provide high-touch service and a superior experience so you always find what you need.
Our training emphasizes expertise, education, research, and outreach on the use of cannabis for greater health and the greater good. And if that doesn't convince you, then here's why 1,300+ of our customers shop Fine Fettle:
View our online menus to browse high quality cannabis products. No matter what background you have with cannabis, our team will meet you at your level and answer any questions you have.