For decades, the use of cannabis was highly debated among medical professionals. Though still controversial, cannabis has become a more accepted option for coping with symptoms and side effects of cancer.
If you or someone you love has been diagnosed with cancer, you may be considering using cannabis. And you likely have questions. Fine Fettle is happy to help.
The Prevalence of Cannabis for Improving Cancer Symptoms
A 2020 survey of breast cancer patients found that 42% of U.S. respondents use cannabis to cope with cancer symptoms and side effects of treatment.
In a separate 2018 survey, patients who reported using cannabis within six months prior to the survey stated their reasons for use as:
Cancer-related pain (46%)
Nausea (34%)
Other cancer symptoms (31%)
Non-cancer-related reasons (56%)
There is no one-size-fits-all approach to use of cannabis for cancer symptoms and treatment side effects. Always speak to your doctor before beginning cannabis use for medical purposes.
Though possessing marijuana is federally illegal, 39 states have approved some sort of program for medical marijuana.
How Cancer Patients are Using Cannabis
There are a number of ways to consume cannabis. It's important to choose the method that's most comfortable for you, but also consider the different ways your body processes cannabinoids.
Fine Fettle's knowledgeable pharmacists are happy to help you determine the best type of products to fit your needs and level of comfort.
"Cannabis offers a wide array of symptom relief for cancer patients. Whether it's CBD for pain or THC for appetite/nausea, our patients make tremendous progress with the products in the CT medical program. It certainly isn't a one-size-fits-all situation, but our pharmacist team is dedicated to assisting and guiding our patients in finding a regimen that fits their needs/goals." - Paolo A., Fine Fettle Pharmacist
Orally
Oral delivery includes capsules and edibles. This is a common way for people who are new to cannabis to start using products. When taken this way, the cannabinoids are metabolized by the liver.
The onset of benefits can be felt 30-90 minutes post-consumption and last up to 12 hours. This depends on other factors such as amount consumed and personal metabolic rate, and can be a much shorter or longer window. The average edible high peaks at three hours.
Sublingually
Sublingual marijuana usually comes in tincture form. Place the liquid under your tongue and hold it there for 30-60 seconds. This allows the product to enter the bloodstream through capillaries under the tongue, bypassing the liver.
Inhalation
Smoking and vaping cannabis are common methods of consumption. When smoke or vapor is inhaled, cannabinoids (THC and CBD) are absorbed directly from the lungs into the bloodstream.  This is arguably the fastest method of delivery.
Topically
Topical THC products work to soothe muscles, joint pain, and irritated tissue through interaction with endocannabinoid receptors under the skin. Topical cannabis applications help to restore balance and reduce inflammation and soreness on the surface layer.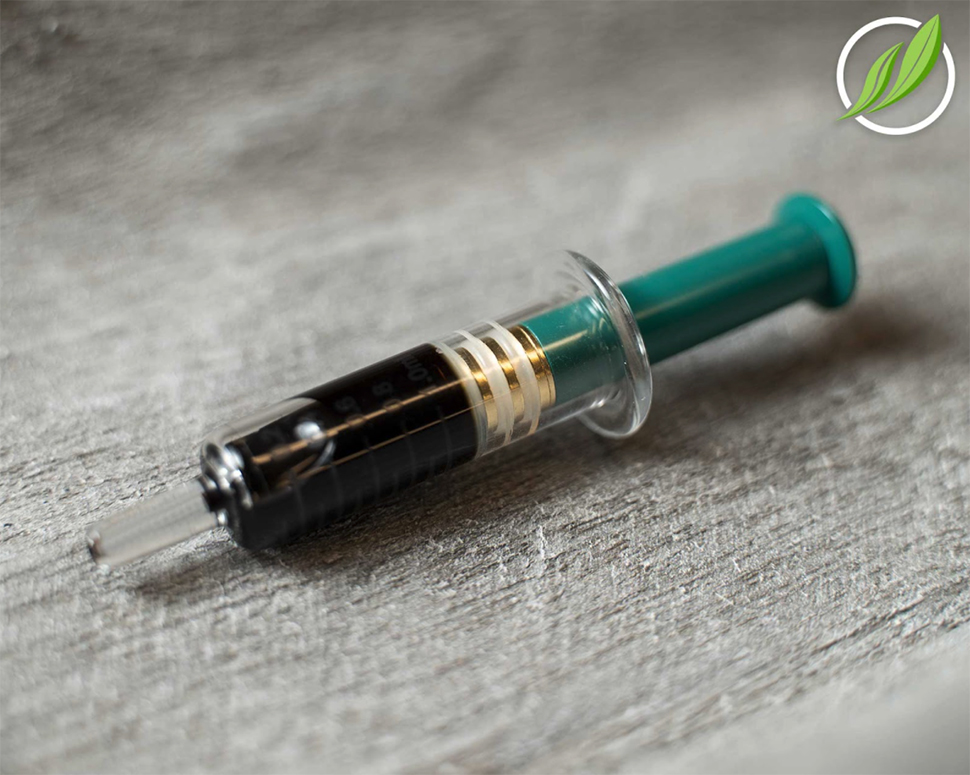 How Cannabis Interacts with the Body
Everyone has a natural endocannabinoid system (ECS) that exists to restore and maintain balance in the body. Once an imbalance is detected, the body naturally synthesizes endocannabinoids to interact with necessary receptors depending on the issue. This communication stimulates a chemical response with the purpose of restoring homeostasis.
Cannabinoids such as THC, CBD, CBN, and others engage the ECS and enhance its ability to restore homeostasis. This includes balance for:
Sleep rhythms
Mood
Digestion
Pain reception
Inflammation
And other areas
All these may be disrupted by cancer treatments such as chemotherapy.
How to Start Using Cannabis for Cancer-Related Symptoms and Side Effects
Your first step to using cannabis for cancer-related symptoms is to talk to your doctor. Determine if cannabis is a good fit for your specific situation.
Cancer is a qualifying condition for a Connecticut medical marijuana certification under the state Department of Consumer Protection medical marijuana program. Your physician will need to certify that they agree cannabis is right for your treatment plan and begin your application process. Once approved, you may purchase cannabis at a Connecticut marijuana dispensary.
Looking for more guidance?
The qualified and knowledgeable pharmacists at Fine Fettle look forward to answering your cannabis and cancer questions. We're here to help you find the best cannabis products for your unique situation so you can start feeling better as soon as possible.
Explore products and order online for quick pickup at our dispensaries in Connecticut & Massachusetts. Your health and happiness is our number one priority, and we look forward to discussing your needs and guiding you along your journey with cannabis.